All Pets
All Pets has been operating from the same clinic in Rapid Creek for almost 25 years.
We've been around a long time, and we've worked hard to forge what's become our firm niche in Darwin's veterinary offering.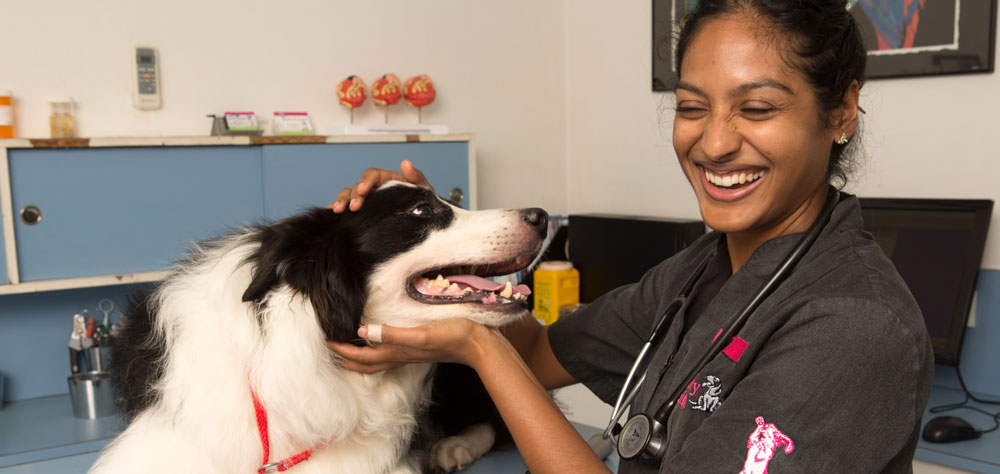 Philosophy
Our philosophy is about giving animals the best, most holistic treatment possible. It's about helping our animals to be healthy, rather than waiting until there's a problem, and giving them the best possible quality of life, ensuring they're part of your family for as long as possible. We deliver a level of care that goes beyond a quick fix or a packet of pills.
At All Pets, we're about partnering with owners and guiding them with advice and recommendations on the best solutions and treatments for their animals. We understand that all pet owners have different circumstances, and while we will always offer the best options, we will offer alternatives to fit within your budget if necessary.
We have the latest equipment and technology, and our vets continually develop their skills through regular training. We regularly talk to specialists to make sure we're providing the best and most current advice.
Finance
All Pets partners with Vetpay and Zip to support our clients with the cost of treatment costs.
We also offer a 50% discount on most of our services through All Pets Health Care. Pay a yearly fee and then you'll only pay half price for most services throughout the year, including consultations, hospitalisation, surgery, x-ray and anaesthetics (not including drugs and pathology).
We also strongly recommend health insurance for your pets, there are a number of insurance providers, we can help you with information on these but we recommend researching the best provider for you and your animals. You can find a comparison information here.
Our Team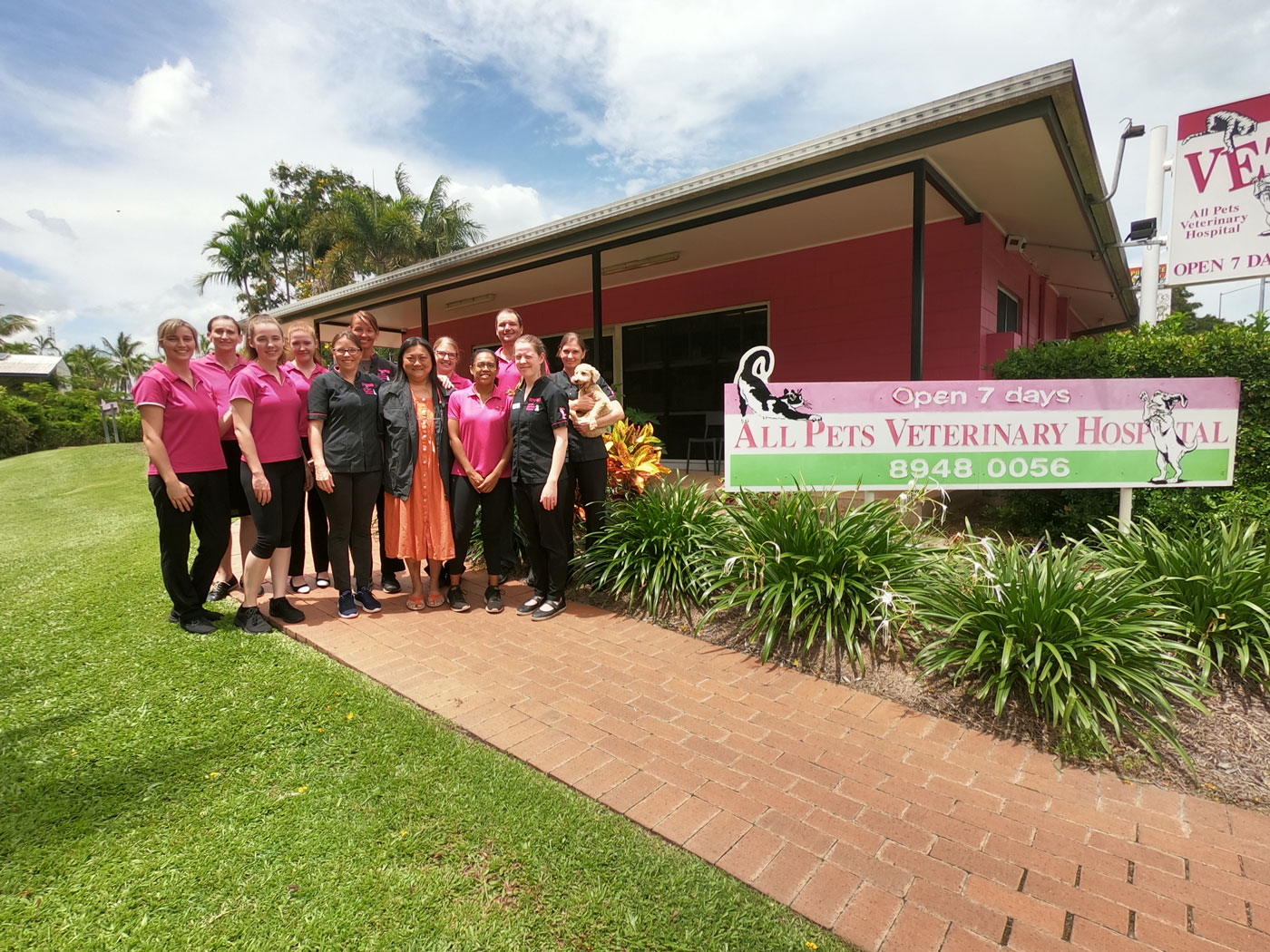 All Pets has a loyal and dedicated staff of 15, with three full-time and three part-time vets as well as qualified vet nurses and trainees.
A number of our vets have been at All Pets for many years and have a wealth of local knowledge. Our experienced team is capable of performing advanced orthopaedic and soft tissue surgeries, and some of our vets are trained in ultrasonography.
We also have an on-site laboratory, which means we can perform many tests here in the clinic.
Over the years we've built fantastic relationships with specialists that visit Darwin, so we can also arrange referrals for most specialised problems.
Everyone that works at All Pets is passionate about animals. We all have pets of our own and we do what we do because we love animals. We're open seven days a week and can respond to emergencies 24 hours a day.